Spotlight on: Nicola Imbriani – Senior Product Specialist – Italian Market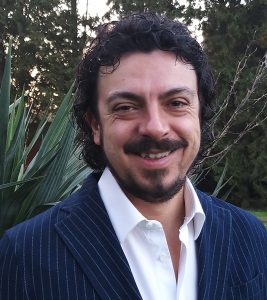 I've been with this company over 10 years and today I coordinate a wonderful team of 8 product specialists across all of Italy.
My university technical training in electronics and my passion for dissemination found the perfect job here at DEKA!
A good coach enhances the aptitudes of the resources he coordinates and grows with them.
I believe deeply in sharing, in team strength that thrives on working together and having fun while working. It isn't impossible to create cohesion! Empathising and being there for the team makes it possible to overcome any obstacle and working our best.
We specialists are a diverse group in terms of skills but we are united in the goal of medical training. Constantly supporting doctors who start using our systems but also offering continuous technical and scientific support over the years, on a road we pave together based on diverse needs.
We also held firm in our support of doctors in difficult Covid times, because physical distancing doesn't mean social and professional distancing. Thus, thanks to the technology we have today which has been further reinforced, we've continued disseminating our expertise and making our presence known.
Thanks to the virtual availability of training material we have succeeded in giving our work continuity and allowing doctors to perform their procedures, also investing in new systems. We never stopped proposing courses and providing theoretical and practical scientific details remotely and in person, when it became possible again.
Specialists offer a fundamental service, i.e. teaching doctors how to harness a method that they will then use to "fly". Some doctors have even become friends; our work is an integral part of our life and we are proud of it.
Closeness with doctors allows us to embrace their needs, to understand how they work, to listen to their requests and needs, which makes it easy to bring back so much information that's useful for various departments (R&D, Marketing, Sales, etc) to be able to improve our products and to design innovations!
The New Year is going to bring many novelties in laser lighting, light we will be seeing again thanks to science and sustainable technological progress to improve the quality of life of the people that are the foundation of our work and of DEKA!