DEKA DOC CONTEST – a huge success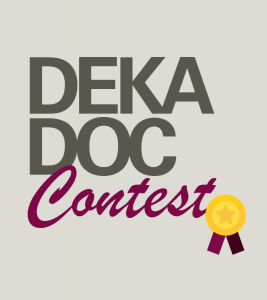 After being launched in the first issue of DEKA MAG, the DEKA DOC CONTEST has turned out to be a big success.
The contest is aimed at physicians so as to spread the word about how to use our systems, by sharing the case studies covering aesthetic medicine, dermatology and plastic surgery applications.
Many different professionals have taken part. We have received around 200 case studies of great scientific interest, and we wish to thank everyone who has taken part, some of whom have even presented more than one case study.
The DEKA DOC CONTEST hasn't yet come to a close! Until the 30th April 2017, you can still award a mark to each of the case studies selected by the Scientific Committee and available in the DEKA APP.
Help find the winning case study! The case studies with the highest number of votes will qualify for two different prizes:
Best Authors – the prize for the professionals who have uploaded the highest number of quality case studies
Best Case Study – the prize for the most interesting scientific studies.
Download the APP now and vote for the case studies you find!