DEKA – A New Approach to Innovation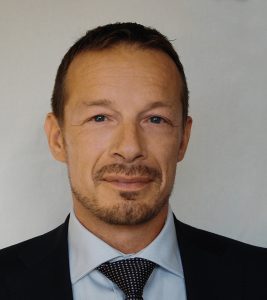 Marco Tagliaferri is the new Medical R&D Manager at DEKA
The process of change, started over a year ago with nomination of Paolo Salvadeo as Managing Director of the El.En. Group, continues and is taking form in the restructuring of the most strategic divisions of the company, from Operations to Production Engineering and now R&D.  The strategy is to boost strategic functions and to improve coordination to promote the group as one of the most important players in the field of laser, focusing mainly on the medical sector for which DEKA is the leading company.
Scientific and technological research are more important than ever for this purpose, a fundamental strategic area. The nomination of Marco Tagliaferri as Senior VP Medical R&D, last September testifies to the will of the group to give new blood to one of the areas that contribute mainly to innovation.
"I am honoured to be able to lead R&D of the El.En Group," says Marco Tagliaferri. "I accepted this proposal with enthusiasm and proactiveness." In fact, I aim to act in two ways: both immediately and on the middle/long-term.
In the short-term my aim is to activate the maximisation process in terms of the efficiency and efficacy of the new product development process, slashing the time-to-market as much as possible. This means focusing on resources and investing in projects for which we already have consolidated experience, in a word: focusing on our CORE TECHNOLOGY and dedicating our energies to building an ambitious development plan that includes coming out with 5 new products by 3Q2018.
In the first three months of my mandate I started a reviewing and strengthening process of the department organization, which has already led to inclusion of 3 important figures, 2 for the technical staff and one for the management – a must – for project and product documentation activity. By the end of 2018 we anticipate including another 3 resources, of which at least 2 with advanced photonics experience. An overall increase in the workforce by 25%.
We also seek to gain specific skills in other technologies, focusing especially on the Body Contouring sector and on the Aesthetic sector in general. It's a sector in sharp growth, which demands new products and new approaches.  Therefore the R&D team has been bolstered with inclusion of a resource with specific skills in this area.
The middle and long-term aim is to produce substantial innovation enabling DEKA and the El.En Group to increase the competitive advantage on the market with break-through products, to consolidate the existing market share and to conquer new areas both in the sector of Aesthetics and Body Contouring and surgery.
I have great faith in the new potentials and in the firmness of the company, and I am especially aware of the unrivalled know-how that characterises the El.En. Group. And it's this very know-how that makes us incomparable compared to our competitors over the long-term!