Spotlight on: Baraa Abdulla, CEO of Tower Beauty Trading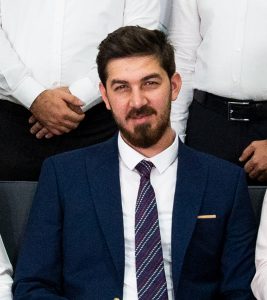 Introduction of the company
The company's story began in 2016 but the company manager started working in 2012 in several companies as a maintenance engineer until he decided, with a team of young people, to open Tower Beauty Trading. The collaboration with DEKA started at the end of 2018. The Iraqi market is very tough and there is strong competition with competitors who provide very strong facilities for workers, but thanks to our experience and strong customer relationships, we've been able to build a solid foundation with Deka.
How's business going (before 2020 and in 2020)? Has the market changed in recent years?
Business was very productive before 2020 because many doctors decided to open new clinics or to invest in laser devices. The aesthetic trend started around 2011 and slowly grew. Then, after 2015, it became well known. The trend increased highly from 2015 to 2020 and, after a forced stop because of Covid-19, we expect a slower increase in the trend in 2021.
What's the bestselling DEKA product? Why and how is the product promoted?
Motus ax+ay, because that very effective machine is highly sought after by customers for hair removal and it is very easy to maintain by doctors. They promote their products mainly throughout social media activities and billboard advertising.
How important is training? And how many days does training take?
One of our team's strengths is that we frequently train our customers starting from installation and follow-up monthly. We believe that a good machine and perfect training will makes us no. 1 in the market. Our training strategy may be a little different, since we train every customer individually at their clinics and beauty centres, started from machine installation and follow-up later. General training for doctor groups is infrequent and happens 1 or 2 times a year. We organise trainings after collecting feedback about training needs from our sales force and then discuss the possibility of holding a small training event. We usually get good feedback from customers.The last event we held in Baghdad was with Dr Ali Fadhil, one of the most well-known dermatologists in Iraq and Chairman of the Arabic Board of Dermatology.