Your Best Practice: International Medical Competition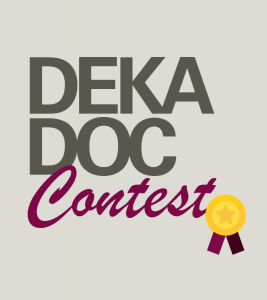 Ever at the forefront of innovation, not only for lasers!
DEKA is very proud to announce an innovative event of great scientific interest – an international competition for DEKA Laser users.
The aim of the contest is to spread the word about how to use our laser, by sharing knowledge from the case studies where DEKA devices have been used for aesthetic medicine, dermatology and plastic surgery applications.
We very much believe that sharing results is the first step towards improving practical knowledge, and that the laser is a tool that still offers plenty of opportunities for medical discoveries. By joining a community of experts, you will be able to share your clinical case studies and evaluate your colleagues' cases, thus providing excellent opportunities for professional advances and visibility for your results.
Today, all you need to achieve that is an App!
Significant clinical case studies from all over the world can be uploaded to be assessed by the Community and by the Scientific Committee.
The best case studies will win a cash prize and will be published in a White Paper. 
HOW TO PARTICIPATE:
Take part by submitting interesting aesthetic medicine, dermatology and plastic surgery case studies, or else just by voting for your colleagues' case studies.
Winners will be selected both by members of the Community participating in the competition, and by a Scientific Committee which will be assessing all of the cases based on merit and scientific interest.
There will cash prizes for the winners of the two contests:
Best Case Study: the case regarded as most interesting by the Community and the Scientific Committee
Best Authors: the professional submitting the largest number of cases (1st, 2nd and 3rd prizes).
Cases may be submitted from 28 September 2016 until 28 February 2017.
Participate: take the opportunity to increase visibility for your work and to help spread laser culture worldwide!
The ONLY way to take part in the contest is through the DEKA App.