DEKA DOC CONTEST – The Winners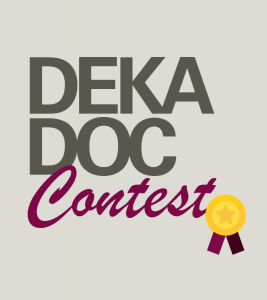 The DEKA DOC Contest, the event which pitched laser professionals from around the world against each other, has been a great success. A whole host of participants enrolled, with a vast array of clinical cases being made available to the scientific community.
For that reason, we would very much like to thank all those who took part. We firmly believe in the value of comparing and sharing results, as we have found that they provide a basis for achieving excellence.
Cases with the most votes were then assessed by the Scientific Committee, which chose the Best Clinical Case, based on scientific merit and interest.
First prize of € 2500 was awarded to Dr. Wildecir Barros for his case study entitled "Diabetic Foot", which scored 9/10. The Scientific Committee appreciated not only the complexity of the case and the result achieved, but also the profound knowledge of laser use that he demonstrated.
Congratulations also go to the 3 winners of the Best Authors!
First place went to Dr. Gema Perez Sevilla for publishing the highest number of quality cases, with a total score of 24. She wins a prize of € 2000. Second place was assigned to Dr. Dilla Mazzaracchio with 16 points, winning € 1500. And in third place came Dr. Yuliya Kolas with a score of 8. She earned herself a cash prize of € 1000.
We would like to thank everyone who signed up, who submitted cases or who just voted on their colleagues' work. It was a very successful initiative and we hope it will make a great contribution to the widespread use of lasers in medicine.
… we are already planning the second edition!