LUXEA Wins the Best Device Award 2019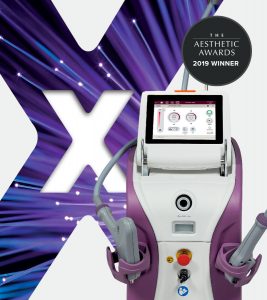 Luxea is the winner of the Industry Awards 2019 as new device or technology innovation.
Luxea is a new multifunctional and upgradable platform: a complete and modular system offering a wide range of skin and beauty treatments. It provides up to 10 different handpieces, either laser and latest generation IPL, whose configuration is user-adjustable depending on both clinic specializations and scheduled budget, allowing to meet professional demand exhaustively.
Luxea is the full modular workstation that expands with the clinic!
Based on its long-lasting experience, DEKA has developed a new generation of pulsed light, laser and RF handpieces providing max power in small sizes.  The miniaturization of the solid state lasers sources (Nd:YAG, Nd:YAP, Q-Switched, Er:YAG) empowered with best performances is one of the challenges won by DEKA's long-term expertise!